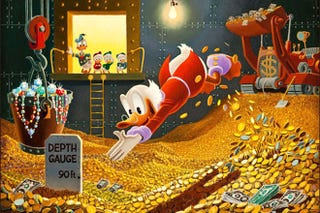 Rumor going around Twitter today (what a reliable source) is that Bernie has set his sights on social media accounts that use variations of "F1," "Formula One," or "Formula 1" in their names.
It appears that using these trademarked terms is no longer going to be allowed for those not on Bernie's approved list. Accounts are allegedly being taken down without warning by Twitter.

On top of keeping people from watching it (see: no more free-to-air TV for F1 in UK in 2017), Bernie also wants to keep people from talking about Formula...
Uh...

I mean Grand Prix Racing.

My lawyers have informed me that I'm no longer allowed to refer to the open-wheel racing series by its proper name.
So, who's excited for the unspecified Middle Eastern racing go-round this weekend?