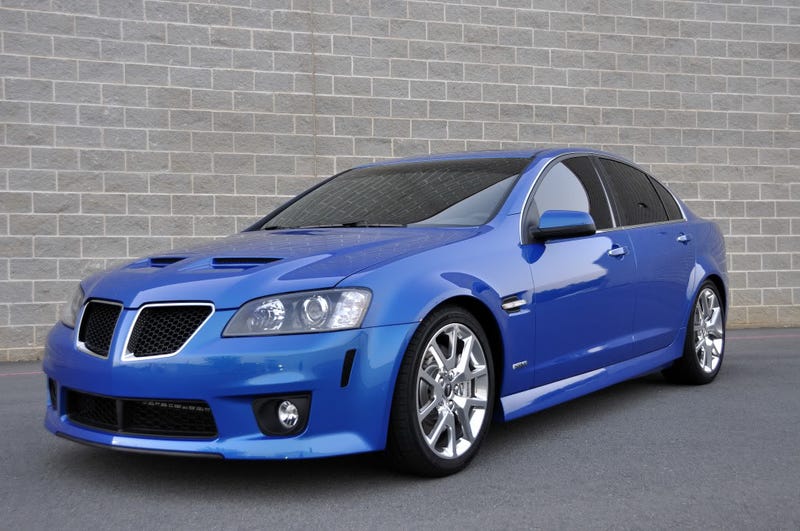 At least according to Cargurus, which for some reason is way better than Autotrader and Cars.com at finding rare or hard to find models for sale. Theres only one in my state, a private owner is asking just over 26 grand. The highest priced one? A dealer in Chicago called Chicago Motor Cars is asking $39,800 for an 09 with just over 14 thousand miles. The cheapeast? This one :
Its at Covert Buick GMC in Austin. They want $20,555 for this 09. But the damn thing has over 140 thousand miles on it. CP.
It gets even crazier with the Solstice coupe/targa probably one of the rarest cars GM has ever made. Only 1,266 09's were ever made before the lines shut down at the plant. In 2010, only 12 Solstice coupes were made. Who ever has them is holding on to them. The cheapest is this one:
This georgous 09 at a private dealer in Ohio has only 4,899 miles on it, and no its not a GXP sadly. The most expensive one:
this 09 red targa for 39 grand. Its a lot considering its not a GXP model either. As much as I love the Solstice I dont know how I could justify spending this much to have a fixed roof when there are thousands of just as good roadsters for under 15 grand on the used market. I also couldn't bring myself to spend that much on a G8 GXP when the newer models of the Charger SRT-8 and Chevy SS exist. But if you guys want these you better act now. Or would you even pull the trigger?