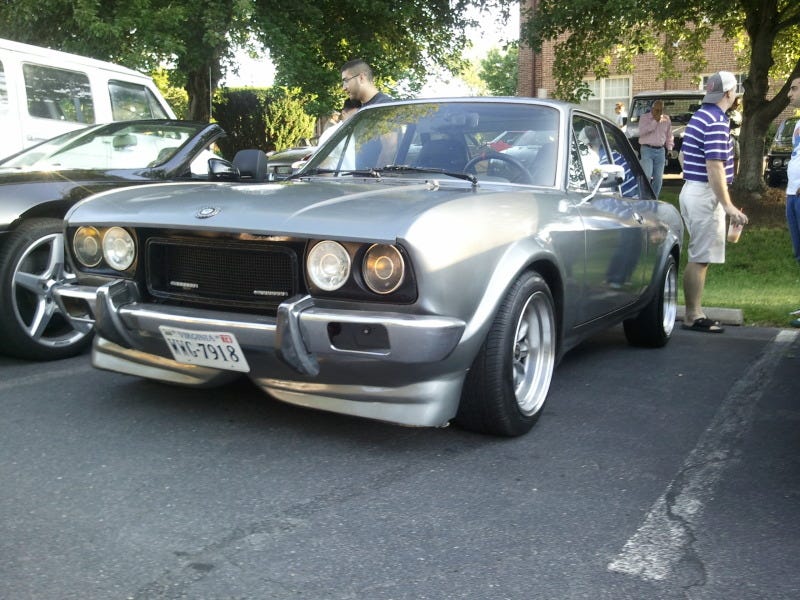 Need help finding unique cars to mod/race that are better than their reviews.
Yes this tracked out toy is a fiat 124 I saw at cars and coffee great falls in june. Looking for cars that no one would suspect would be fast or fun. Like earlier we saw a bunch of tracked out yaris' Very cool in my book. I like B spec cars / Group 2 cars. Naturally aspirated fun cars that were maybe too heavy or two under powered and just need a little love in certain areas to make them great.
Also anything that needs a modern engine and drivetrain in. Like I would love fox body mustang with a duratec 2.3 or 2.5 in it. It would be light weight and fun. Not the fastest but it would do just fine. I found this out because I owned a 2.3 auto mustang. It needed to be lighter in the front and I needed to hold a gear to put the lower gears in it to good use. The duratec and a five speed would accomplish this nicely. What do you have in mind. Just read a 924S review and that got my mind buzzing. RWD toyotas with modern toyota engines maybe. Older nissans with newer nissan engines? you know that kind of stuff.
Also junk yard specials. Find anything in the local yards you thought man if i had the time and money id do this or that.

ready...GO!