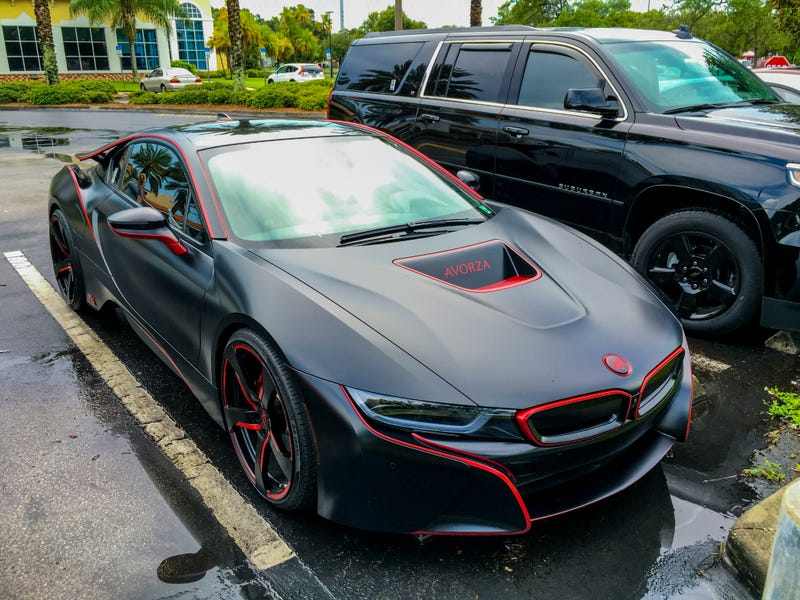 We found this in the parking lot at the YMCA when we hit the gym today. I don't know about this. It looks a little weird in person. I did a little internetting and this seems to be the i8 of Boston Red Sox's minor league prospect Yoan Moncada.
The internet also tells me he should be playing somewhere in New York today, so someone is potentially cruising around in his ride. He plays for the Portland Sea Dogs, but there are tons of MLB guys that live down here. Whatever, baseball isn't my thing.
The point is that it looks a little weird in person. What say you all? But hey, at least whoever is driving it only took up one space, right?