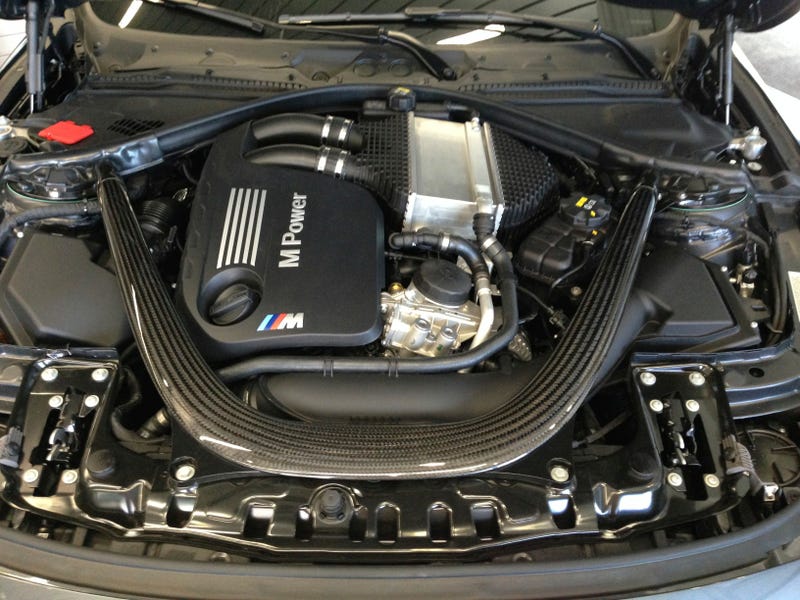 Today I had a chance to sit in a new BMW M4 - the first one in my area. Frankly, I was surprised it hasn't already sold, but the dealer believes it will be gone within a day or two. Its Mineral Grey paint is alluring. Someone will snap this up quickly in my opinion.
This is a car about details. It reminds me of a finely crafted watch. It really does. While it has the same feel of the M3s before it, it seems a little more bespoke, even though it is fairly standard. The interior is very well done and comfortable. The driver feels cocooned, but in a comforting way. It is not a manual transmission car and this should come as no surprise.
I didn't get a chance to drive it - yet. I hope to drive an M4 in the near future and bring you some more impressions. Will it be as exciting as the Jaguar F-Type Coupe? It's hard to say, but it is actually a little nicer in the cabin area. +1 BMW.
This particular car was sticker priced at $77k.