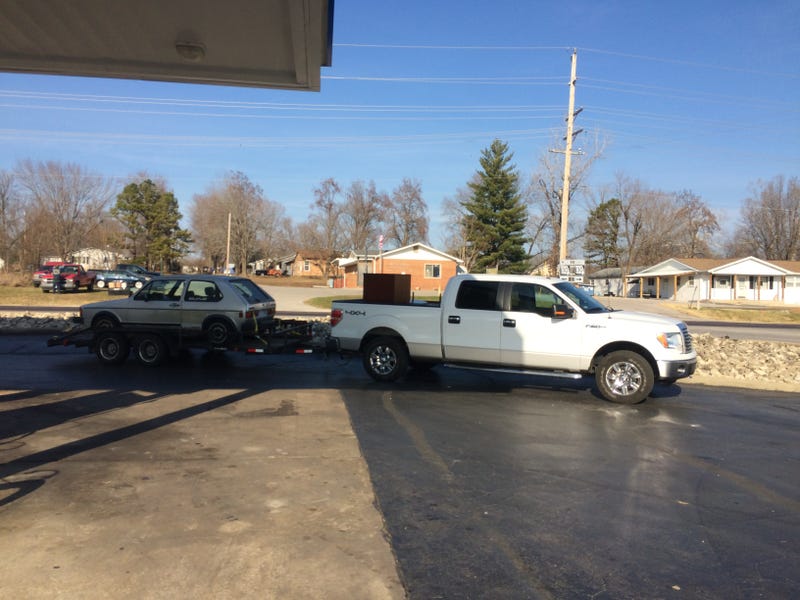 When you have too many projects and most of them are in the same space you can't complete any projects. I also postponed towing with my caravan and using my dads company truck.
Worth the wait. Loaded the car on to my trailer by myself. A bit of a challenge but worked it out.
Then the hour drive which was no sweat for the F150. And into its temporary resting place, which I hope to have a better handle on my projects and garage situation to get them back home again. Black one goes out tomorrow, have to get it turned and loaded tomorrow by noon.