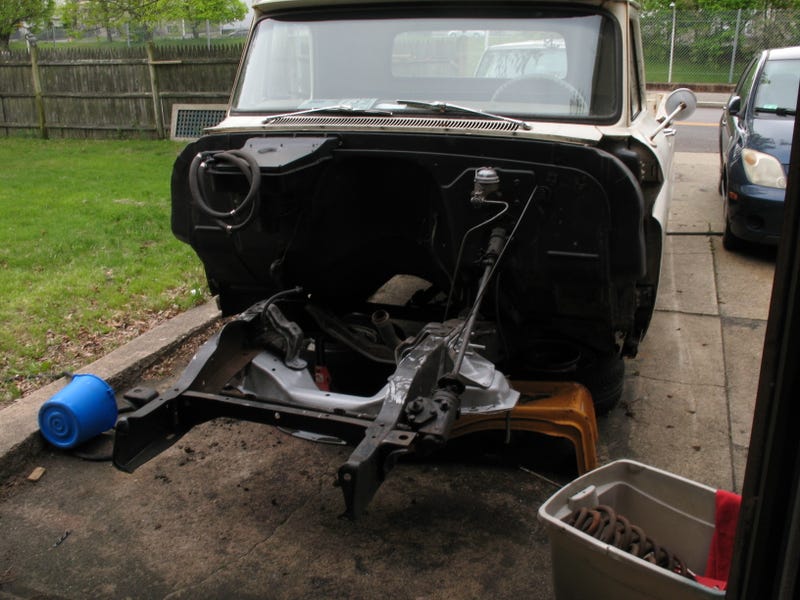 I have 20 days to turn this into a running, driving truck if I'm going to take it to the Oppo rally. I only need to do all of this to it...
Plus the stuff I forgot to list like installing the radiator and re-installing all the front sheetmetal.
No unpleasant surprises in the top of the motor (this has 18K on a rebuild, but sat for 15 years).
The motor got a new water pump, thermostat, and the near-new fuel pump from my old motor. We also also finish stripping stuff off both motors so we could chose the better parts & degrease them. They'll get painted and slapped on this motor.
I'm about 75% through the necessary sandblasting, so I need to finish that, then I'm waiting for more masterseries chassis paint to arrive to paint it. I've scaled back to only doing the blasting & painting that can't happen with the suspension & engine back in place.
Since we were waiting for stuff to dry (and me to buy more parts) before moving forward. I taught my partner to weld, and we built an extra shelf into the bottom of this wagon. The shelf is sized to hold a butane stove that we use when hosting tea parties in the park.