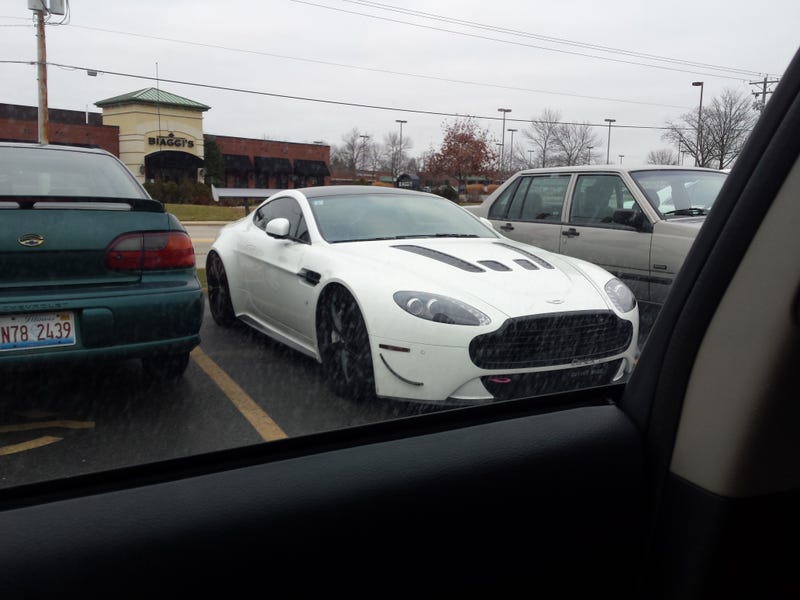 I drove by a local CarX this morning and happened to catch sight of the back of an Aston Martin sporting a giant wing. I came back to take a closer look and found this specimen.
This was in Champaign, Illinois, so not really the place you would expect to see something like this. Also, it looks a lot like this car, which previously wore the Gulf Oil livery:
http://hooniverse.com/2014/08/01/fan…
Not bad for a Wednesday morning.