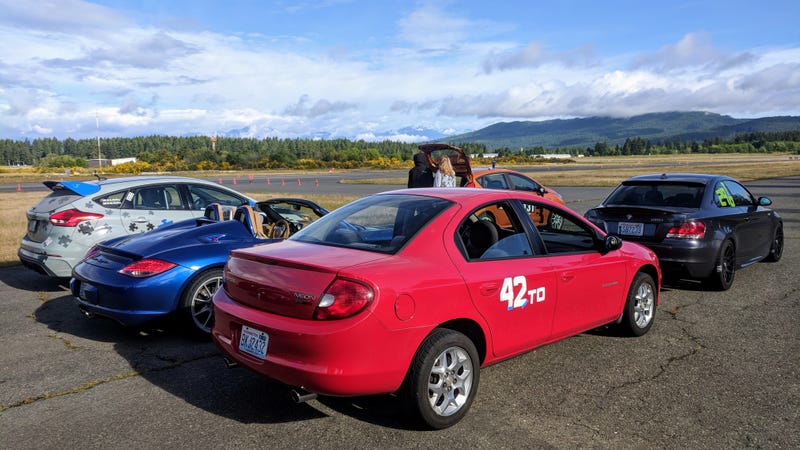 It survived autocross! It also passed the Fun test with flying colors. Tons of lift-off oversteer, possibly even a little too much. Maybe I just need to learn to drive better, because I spun it once and almost spun it a second time, missing a gate.
It was funny being around enthusiasts with the car, because several people were excited about it. Regular people who have seen it think I'm crazy for thinking a Neon could be fun.
No mechanical issues, so I've got until July 7 to get it ready for its first Rallycross.