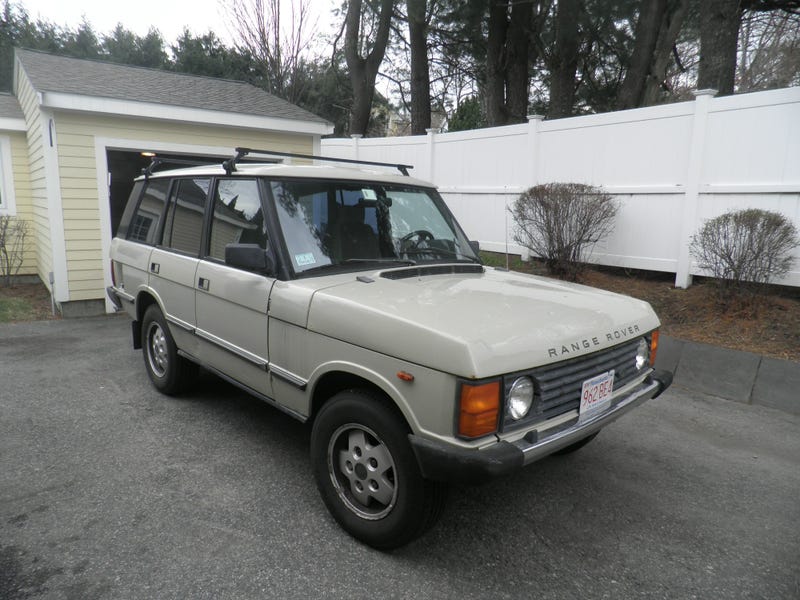 OK so I went to look at this truck roughly 14 months ago when it had 45K miles on it. It is creeping up to 60 now, and never sold for the owner. Probably because he was looking for offers in the 5-6000$ range, which was utterly laughable (he said to make offers, no price suggested). I offered him $1300 due to the issues I have listed below last year, he wrote me to say $1500 and it is mine yesterday. It is a 5 speed Range with a beautiful cloth interior. But is it worth the $13-1500 or should I let it continue to rot into the ground. The list is large, and may have gotten larger. I can however Antique plate it and just drive the piss out of it without inspection
From my email back to him last year
"I think I will take a pass on that one unless it comes down to around $11-1300. If it wasn't a stick with nice cloth it would be a $500 truck. If it gets to that price point keep me in mind. What it needs:
Drivers side inner and outer rocker panels need replacement.
Passenger side inner rocker needs replacement
Drivers side floor pans need replacement
3 body mounts need replacement
All brake lines and hoses need replacement, possible master cylinder rebuild required
Hole in right rear door jamb
Carburetor leaks vacuum and needs rebuild, non-original (edelbrock, possibly too high CFM)
HVAC switches need replacement
Fuel tank needs to be removed and cleaned inside and out
Rust on hood and tailgate
Rust on tops of C and B pillars where roof is welded in place
Windshield gasket dry and shrunken
Window electricals need work
Engine leaks oil (they all do though, yours was one of the better ones I have seen, probably due to mileage)
Tires dry rotted
Rims are rare but corroded
Various body dents"