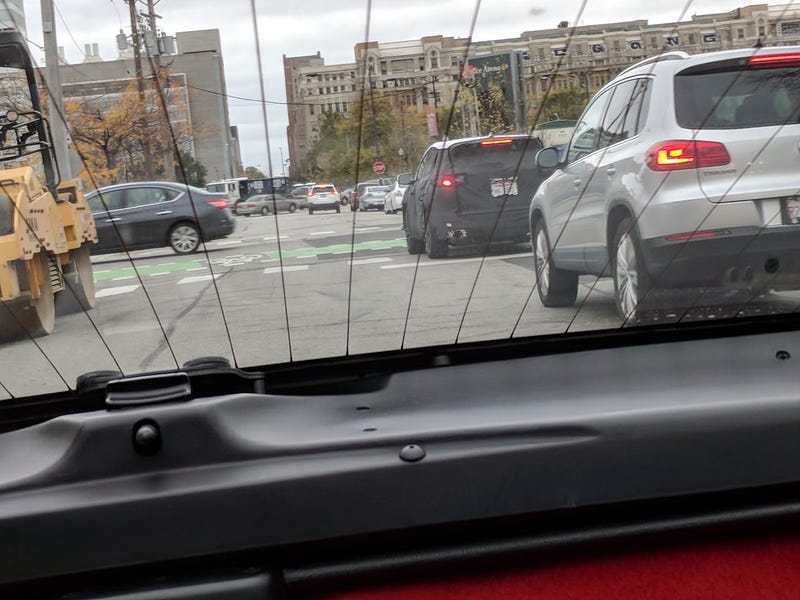 Best I could do of some heavily camouflaged crossover thing roaming Chicago 2 Fridays ago.
Just casually driving your 1st gen Camaro on a 40 degree day in November during rush hour.
Is it still air cooled if it's raining?
This trunk was welded shut.
Old timey car in the rain.