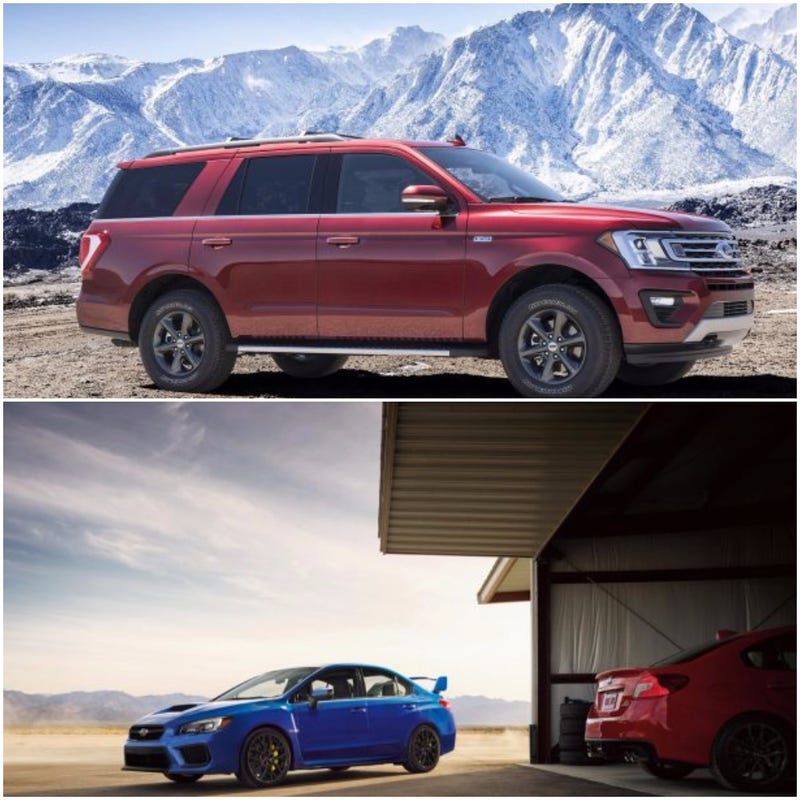 2018 Ford Expedition Pricing reveled
The 2018 Expedition officially starts above 50 grand this time around. Starting price for the base standard wheelbase XLT is $52,980. That's cloth seats people. The long wheelbase Max XLT starts at $55,580.So you're paying $2600 for 8 inches over the standard wheelbase. And prices go up from there: The Limited trim is $63,780 and $66,465 for the Max. The top line Platinum trim rings in at $73,905 for the standard, $76,595 for the Max. The price differences over the outgoing gen are staggering when you compare the trims. For instances, the Platinum trim, like I mentioned before starts at $73,905 for the standard wheelbase. That's $8,505 bucks more than the outgoing Platinum trim. Could that be because of the new aluminium body? Could be. But that's a hell of a change and starts to infringe on its brother, the Navigator at these prices.
The big news for this new one besides the aluminum body is the FX4 trim which Ford says will be the most capable Expedition ever. Starting at $63,155, it comes with specially tuned shocks, extensive underbody skid plates, a limited-slip rear differential, adjustable drive modes
and more.
New WRX and STi not due to come for another 3 years

 Even though the Subaru Impreza is on a new platform, a new performance variant from them is going to be a long way off. Subaru seems to be fine with the WRX and STi the way it is. Subaru of Australia managing director Colin Christie said to expect nothing in the way of a new one until at least 2020, also citing a desire for more powerful engines. "We'd love to have more powerful cars," he told Motoring. "But there's nothing on the cards. The 1.6 turbocharged Levorg engine does not fit, so Impreza sports models are restricted to pack changes."
As it stands the WRX has nothing from any other automaker in terms of a competitor. But the STi has both the FoRS and Golf R. Its also something of a middle ground between the Golf R's grown up refinement and the FoRS brutal track ready attitude. Mitsubishi would be in on it too but a new Evo isn't coming for another 6 years.