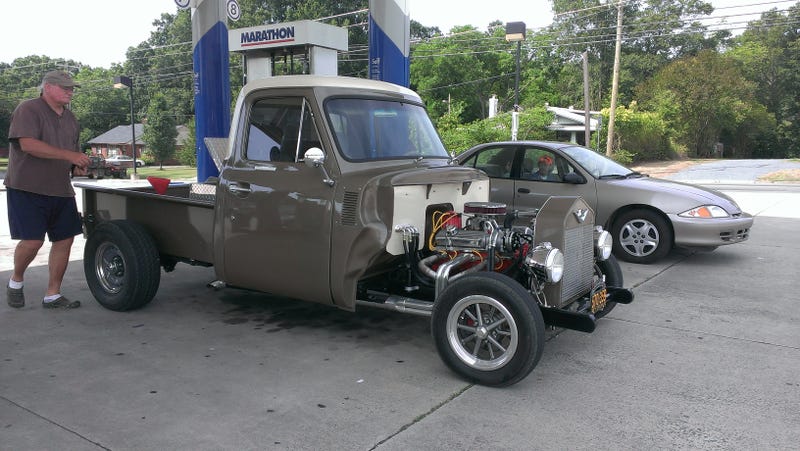 Not sure of all of its specs but the man I spoke to who built it was pretty awesome. Ford body and other bits, Chevrolet motor. It was beautiful and it was loud.
I bought a new car. Again. Because almost 7K off allows me to do so. Same car (1 model year newer) same color, but now with sunroof and Pioneer system! Side note on the Pioneer system, it's a good thing I didn't really pay for it because it's bass heavy and really not worth the upgrade. I usually bump up the bass and treble on the base system and it gives me a well rounded sound. This system, treble goes up a bit but bass goes WAY down. Even then, it still thumps and vibrates the car. Not impressed. The Pioneer system in my HHR was WAY better and more balanced. The base system in my mom's Equinox is nicer than this in the Cruze.

LOOK! Hole in the roof!

I don't know why I am including this pic. I just liked it.