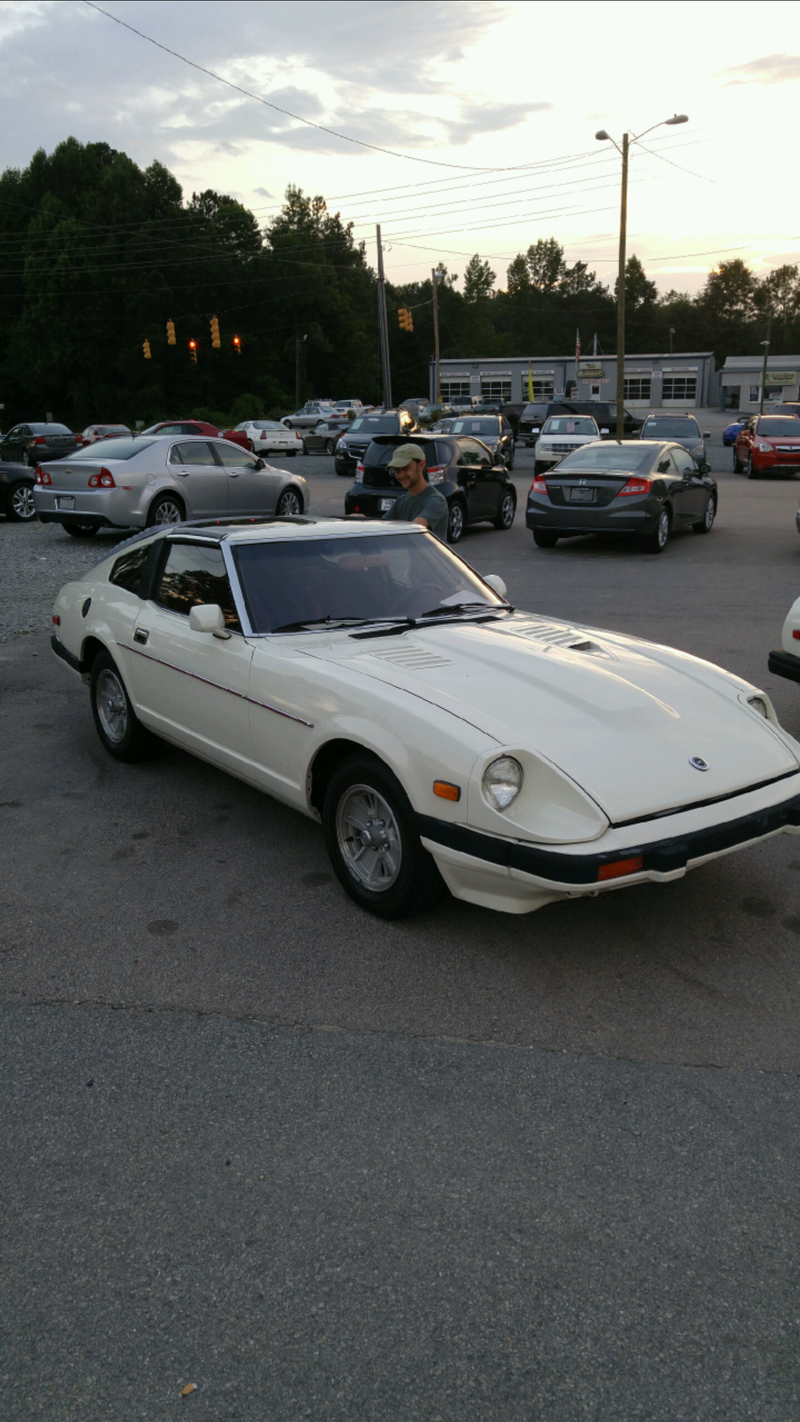 So there I was, minding my own business, just going along in my mother's Equinox when I saw it: a 1983 Datsun 280ZX. So naturally I had to investigate.
It ticked all the boxes. Clean, manual, non-turbo, louvers, digital dash, t-tops. What's not to love? 133,000 miles on the odometer. Did I mention it's clean? It's so clean. Like, "absolutely minimal rust," clean. It doesn't appear that anyone's sat in the interior.
We're going back to test drive it tomorrow. It's totally affordable, and if it drives as good as it looks, it could very well become ours.
Oh, and I apologize for the vertical photos. The photographer isn't a fan of horizontal photos. In another side note, the LG G4 takes really good photos.