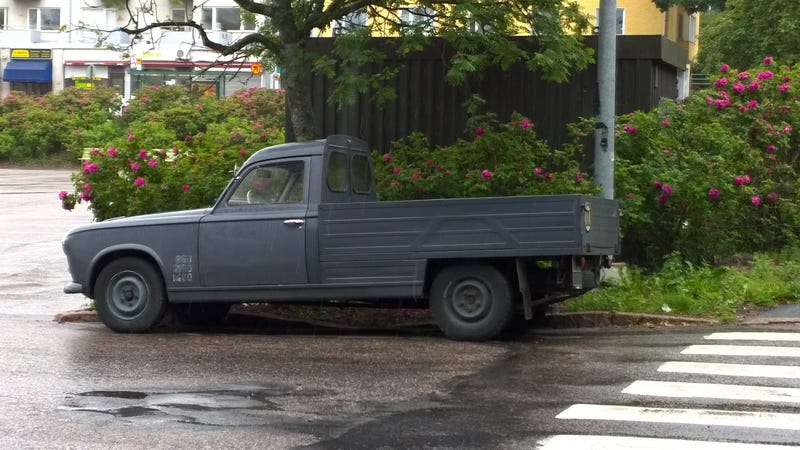 Amongst all the interesting cars I saw last week were few things I don't think I've seen before.
The gray pickup is a Peugeot 403 camionette, complete with weight ratings on front fenders (a mandatory feature on commercial vehicles at the time).
And here we have a VW Cross Polo.