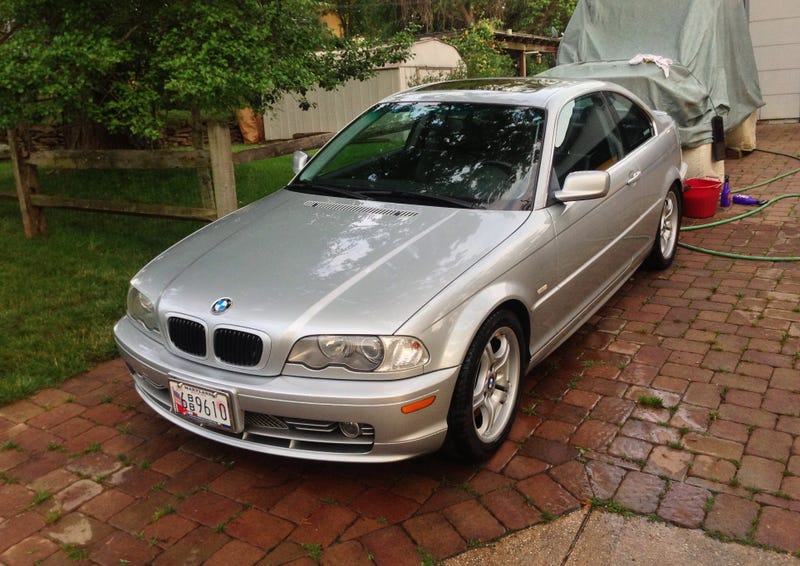 For the one or two people who asked, here's my lazy daily driver (the Willys is not a vehicle for lazy people). 2002 330Ci, and she's all sparkly and clean!
The sun-damaged rear bumper is custom haha.
Earlier on the job site - I get a lot of funny looks driving this through the mud.
The fancy M3 wheel! This has made all the difference in day-to-day driving. Other goodies include iPhone integration, color-matched grilles, Dinan Stage I software and probably Schmiedmann headers whenever I get money growing out of my ears.