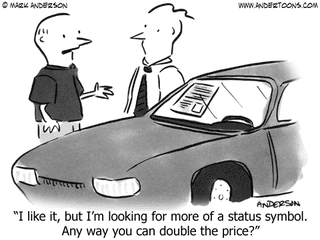 Well $500 a month seems to be quickly becoming the average monthly payment for 2016 (in the US). I don't care how many vehicles you pick or from what model years. Your goal is to be within $20 of that $500 monthly payment total. That said, I'm going to be your lender today. These are my rates, use the term that corresponds to your vehicle:

Model Year 2012 or Newer
1.99% for 48 months
2.49% for 65 months
2.74% for 75 months
2.99% for 84 months
Model Years 2009 to 2011
Model Years 2006 to 2008
Model Years 2003 to 2005
Model Years 1995 to 2002
Classic Vehicles (restored, 1994 and Older)
We'll see how this goes. Google has a car payment calculator that's easy to work with, but find a vehicle(s) you like first that way you have a reference point. Hopefully this gives you some financial perspective on the vehicles you see on your roads.