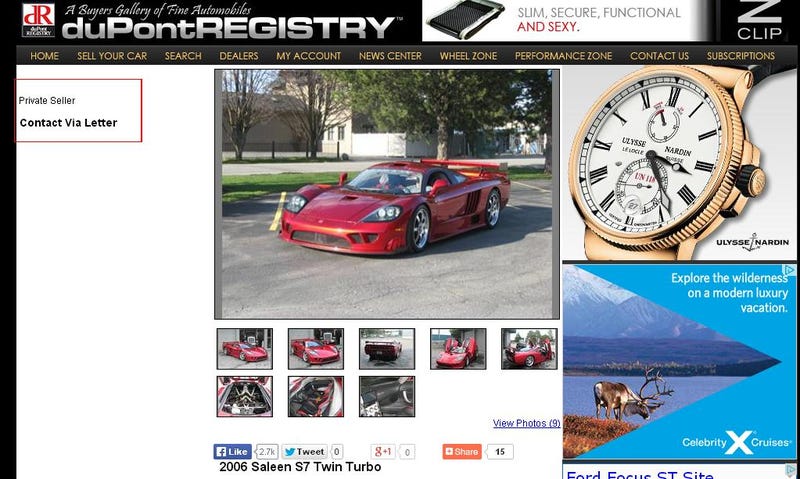 1. DuPont Registry; Why is this even an option you can select?
2. You expect me to believe that you can afford a Twin Turbo Saleen S7, but not email...
"Yes, hello, Pony Express, how many weeks will it be before you deliver my letter, I am anxiously awaiting a reply."