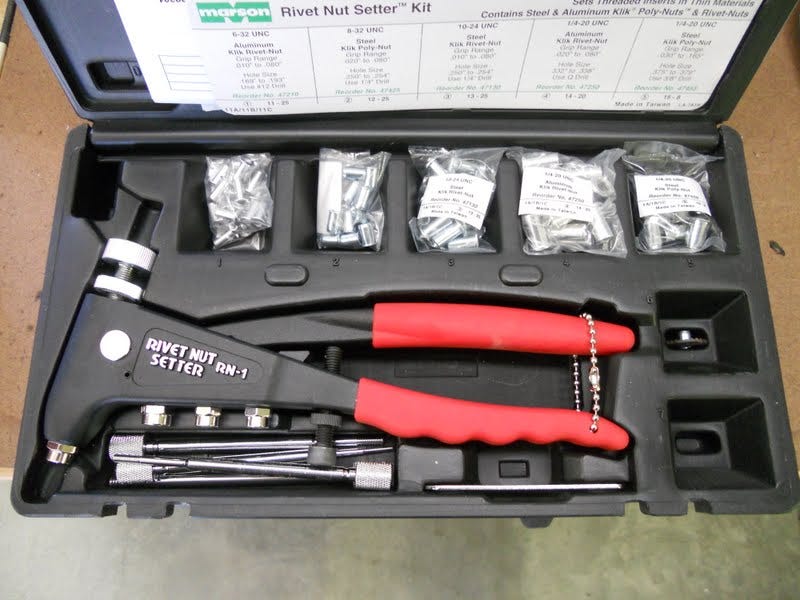 After watching the "Gramps" series of Mighty Car Mods and seeing the myriad uses of rivnuts, I figured I'd try to find a reasonably-priced rivnut set for my own use.
Harbor Freight has a $17 kit, but I'm a bit concerned with the quality and capability of such a set.
Amazon sells a number of kits from Astro Pneumatic which have good reviews. The metric 13" kit seems like a good fit for my needs.
Does anyone have other suggestions or considerations?