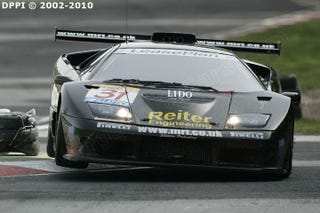 Now that Lambo's got a factory effort in the Huracan GT3, here's a little tribute to Reiter, who have an exclusive licence to modify Lambos for FIA events. I will come back to edit this post if need be but iirc they prepared about 60 cars altogether including the insane Murcie LP670 R-SV...
...well you know me; I'm gonna feature just one of the 5 different models they've worked on!!

NOTE THAT ALL PICS ARE FROM PUBLIC SITES EXCEPT THE ORANGE GTR - All those are straight from Reiter!
EDIT - 360° clip:
I just want to add that they have a great comms team, or whatever that's called, I emailed Reiter asking for high-res pics of their GTR and I got replies from two of them with zipfiles full of great pics SEE FURTHER BELOW :)
Clearly I am a just a fan and would only be a potential customer in my dreams, they had no reason to be so nice to me but they were and I am seriously impressed by that! I thank them at the end and they reverse the thanks to me!!

THE BELOW 6 PICS ARE IN SUPER HI-RES! Expand pic then right click > open image in new tab these 6 are 6048 x 4032 pixels!
And enjoy the rest :D