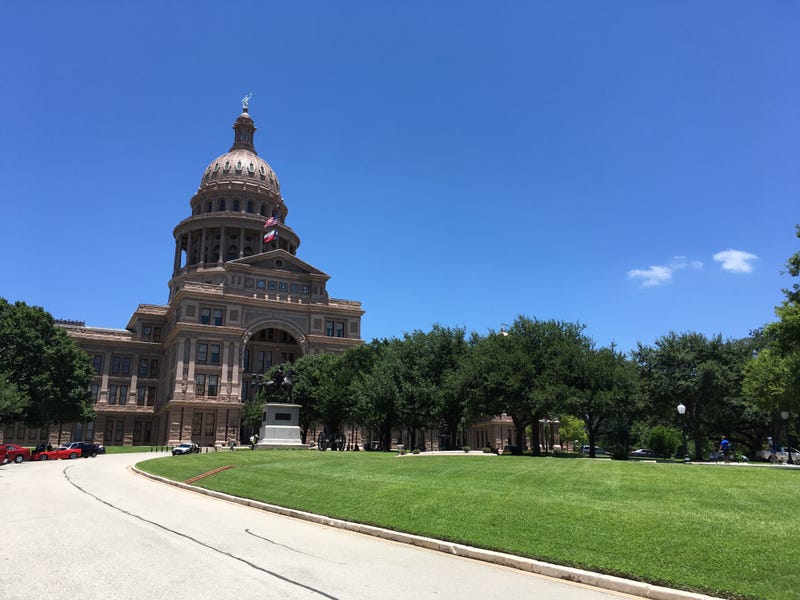 I took my boys (aged 12, 12, and 15) down to the Texas state capitol today so they could go after some Pokémon. They took a seat on a bench in the shade while I walked a short distance away to take a picture of the Capitol. As I walked back, I saw two teenagers talking to them. So I came up and said, "Can I help you? These are my boys." The girl replied, "Oh, we're just visiting Austin and looking for something to do. We were asking if there was something around that we should go see." So I suggested the gigantic state capitol building right behind us, the state history museum (which she vaguely said she thought they saw yesterday), Town Lake and the SRV statue. After a little chit chat, they went on their way.

Then I asked my boys what they said when they walked up. The girl first asked if my boys knew "who made this." My older son replied that he didn't know who built the capitol, but the girl said, "No, who made the grass and the trees?" And then they asked if there was anything they'd like them to pray for.
I'm happy you've found peace and happiness and joy with your Lord and savior. But no, I'm not interested in you sharing it with me—or my minor sons—without my permission. And then, when I ask you what you are up to, please don't lie to me. It's not a very Christian thing to do.