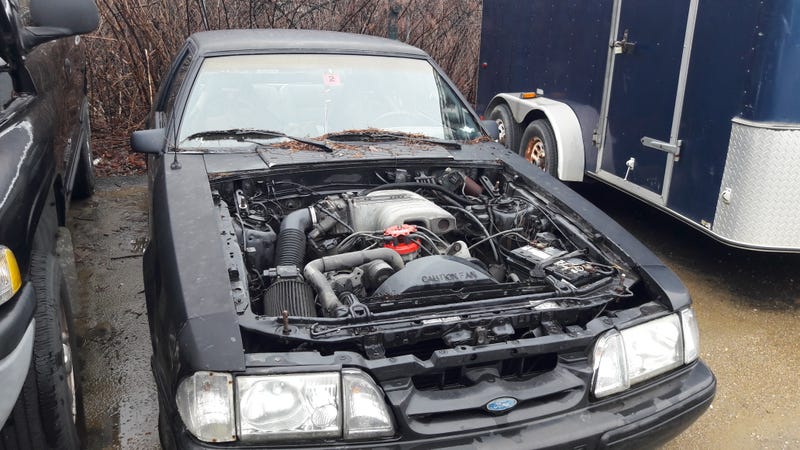 You know, that one that my mom sorta owns? It's still here. And the hood has gone missing since I last checked on it.
A few of you asked for engine pics anyways so here you go. It has a CAI, MSD ignition, and what I think are aftermarket injectors because why would stock ones be bright orange.
It also has either an AC or power steering delete (I don't know what's supposed to be in that top right bracket) and maybe a pulley kit.