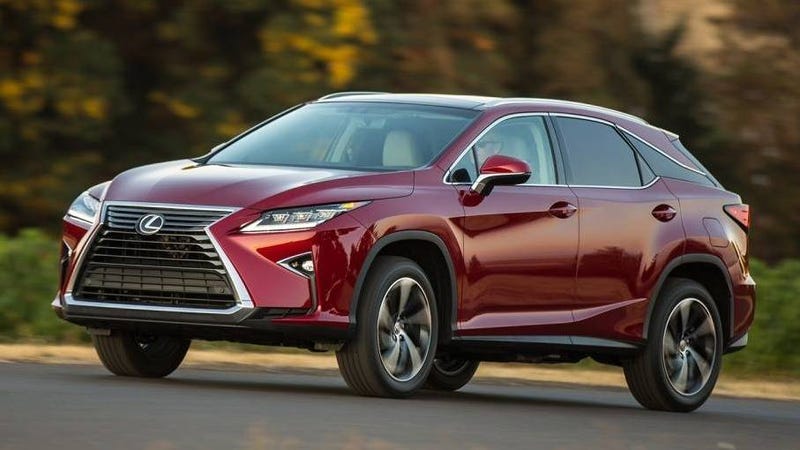 Today when I pulled in to my parking space at work, there was an older Lexus RX350 parked opposite me. Since my car is all low to the ground, I immediately noticed something about the RX's bumper.
The Lexus RX pictured above is the current style, regular, non-F Sport trim. It has the electric shaver version of the predator grille. The F Sport gets a chicken wire version of the same predator grille.
Either way, both grilles are part of a large, hangy-downy front bumper that still probably has a halfway decent amount of ground clearance, but the leading edge of it is obviously not designed with any consideration for the approach angle needed to traverse steep suburban midwestern driveways.
The old RX, on the other hand, has this front bumper:
LOOK AT THAT APPROACH ANGLE. It didn't help this particular RX driving coworker of mine avoid bending the hell out of their front license plate and dealer tag frame, but hey maybe that was from a car wash or something.