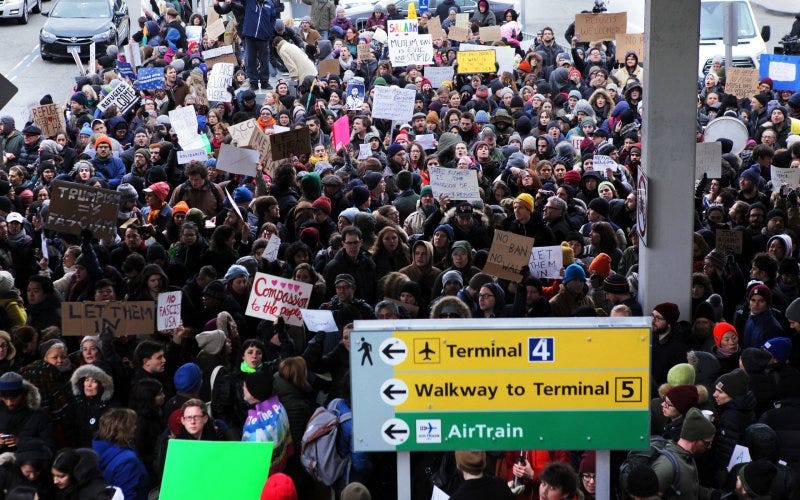 A report published today details the extent to which President Trump's so-called "Muslim ban" executive order affected immigrants. Under questioning by federal judge Leonie Brinkema, a DOJ lawyer said more than 100,000 visas were revoked by the order — not merely paused for 90 days, but entirely rescinded.
Those visas include legal permanent residents, familial and spousal visas, and worker and student visas, reports Daily Beast journalist Betsy Woodruff in supplemental commentary to her report (linked below) on Twitter.
Just a reminder that people granted permission to enter this country via the issuance of a visa have to clear rigorous checks and vetting first. Visas are not issued on a whim.