Its been sometime since I last post here on oppo, finally done with PNP HID kits and upgraded to projectors!!
I used the Cheapo-motos from TRS with the mini gatling gun shrouds, Moroimoto XB 5500k bulbs, some already owned Kensun 35 watt ballasts and 9007 Kensun harness.

The "Cheapo-moto projectors"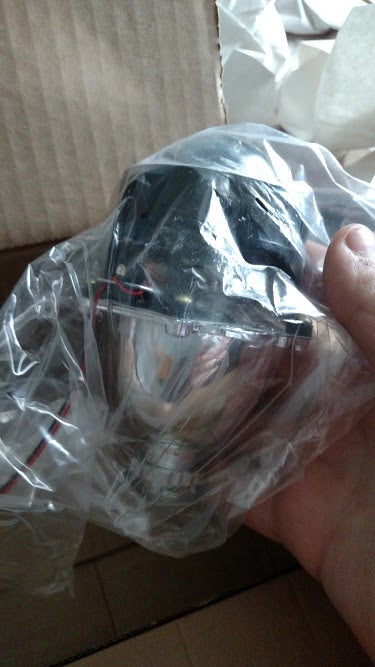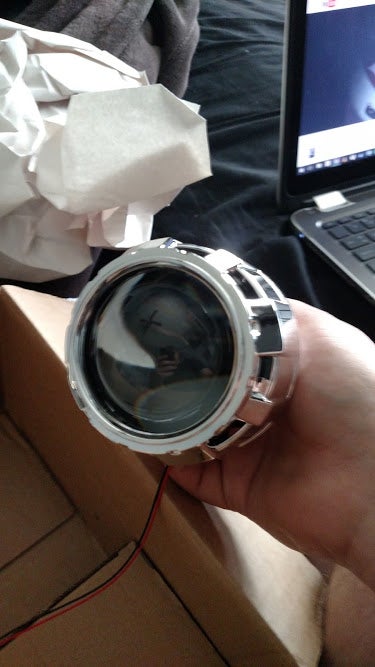 Cheapo-moto with the shroud on loosely
The headlights that are in to get retrofitted...
I had these headlights open before to paint the inner chrome parts and sealed them back up with black silicon. Helped make getting them back open easier IMO.
In order to get the locking nut on the reflector bowl I did have to trim off some of the plastic where the 9007 bulb was mounted. Used a dremel with a cut off wheel to do that. I did have to cut the connector off to feed the wiring threw the screw hole that held the reflector tab thingy in.
Here's everything in loosely again.
Here's some bench testing the projector and the H1 HID bulb. Side note: yellow blanket is passenger side, blue blanket is driver side.
Here's resoldering the connector back on. I did the same thing for the driver side headlight as you see here with the passenger side.
Some on car testing here!
Output from on car testing onto a garage door, As you can see here, I got the rotation of the projector spot on just from eye-balling it!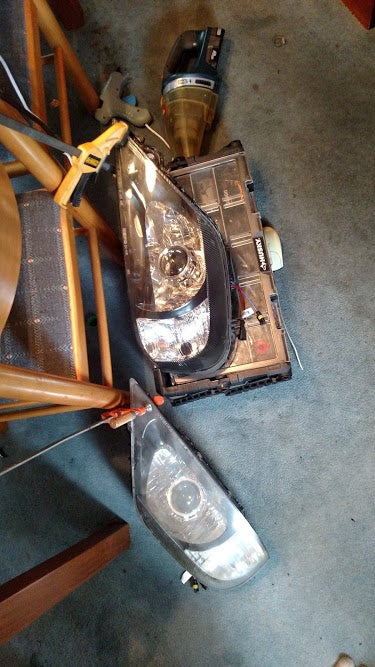 Resealing both headlights, I used the same black silicon from when I opened them up before. (please excuse hazy passenger side lens)
Final install onto the car!
It looks so good!!!
Here's the low beam output from both installed
Night output from the new high beam!
Up close with the cutoff line, I'm really happy with the performance of these "cheapo-moto" projectors! Thanks everyone for looking!