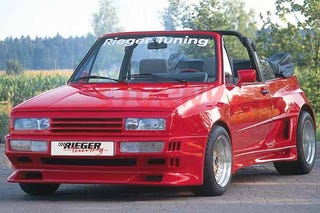 Always wanted to upgrade your Mk1 VW Golf? Wanted to stand out? Then this body kit can be yours TODAY for the LOW price of 600€ ! (**, ***, ****)
*Picture is for reference only.
** Front bumper not included.
*** Some disassembly is required.
**** NO refunds.
!! NICE PRICE !!