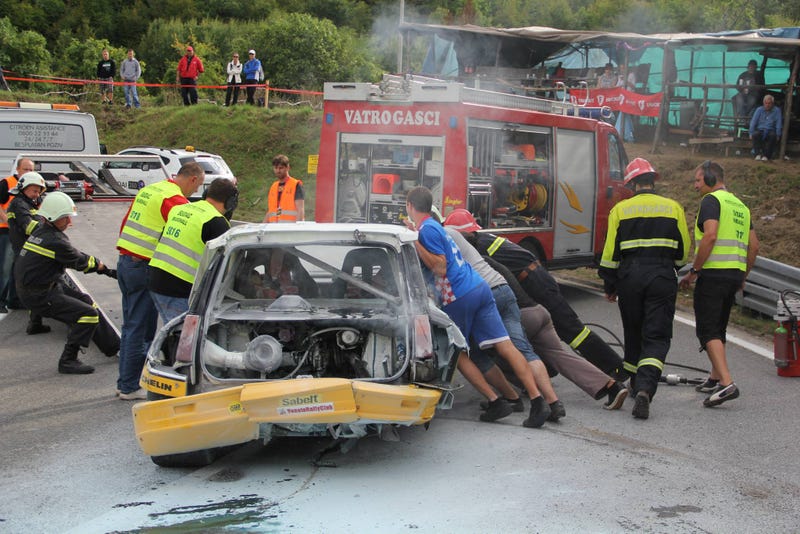 Final race of 2013 FIA European Hill Climb Championship takes place in Buzet, Croatia this week end - today it's time for practice heats. This is how it ended for one of the drivers, Italian Gianfranco Muzio and his wonderful (well, slightly less wonderful but still badass gorgeous, battle scars ftw) Renault. Organizers say driver escaped injuries and the racing activities resumed after all sad remains of said Renault were removed.
By the way, this race is superbly awesome and I am GUTTED for not being able to spectate and/or photo this year. Spectators are amazing, atmosphere is ecstatic, basically this whole region lives for motor sports and this little town is the capital of anything petrolhead related in the area.
More about the race on official website: http://www.buzetski-dani.net/
If you happen to be in the area next year - book your stay in Buzet for the race, it really is worth it.
More info about the race with photos from this incident on official FB account, here. (in Croatian, but pictures are not, get it?)
Now, to collect the cheque for promoting them! #firstmillionyeeehaaa