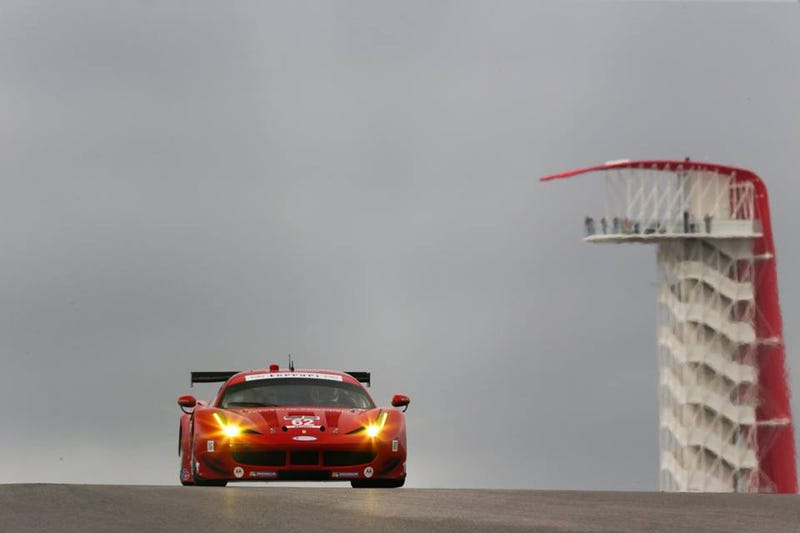 As I'm sure everyone has seen by now, the #62 Risi Competizione Ferrari was rear ended at the end of pit lane by the #911 Porsche, following a red light. The 458 was brought back behind the pit wall for extensive repairs. Suffering damage to the diffuser, half-shaft, and suspension, ultimately it was damage to the chassis sub-frame which ended their day.
Risi Competizione team principal, Giuseppe Risi had this to say about the lack of call.
"We've had no response to our request to Race Control for review or action although, in the past, any misdeeds by our team or drivers have been punished severely and immediately. This leads me to question whether the series even cares if there is a full-season GTLM Ferrari in the race or not, and it must also color my opinion going forward as to whether I want to continue in this championship or not.
Ouch. Your move, IMSA.
Photo Credit: Regis Lefebure, photo found on the Risi Competizione facebook page
×
Risi Competizione's bid for GTLM victory in the final round of the TUDOR United Sportscar… Read on risicomp.giusepperisi.com