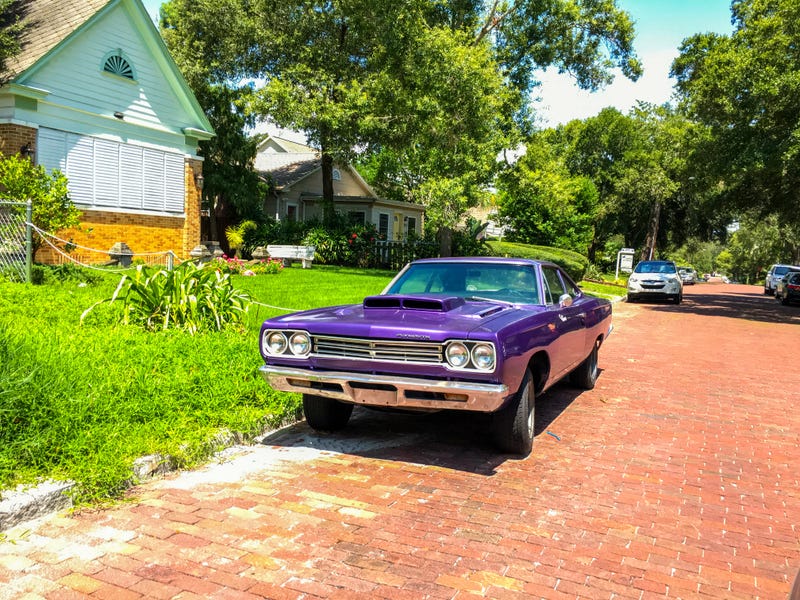 These live in my neighborhood. I've stood next to the purple one when she was fired up. The earth shook. It was glorious. But why own just one Roadrunner?
To quote Jonathan Richman:
"Suburban trees, suburban speed
And it smells like heaven, I say
Roadrunner once
Roadrunner twice
I'm in love with rock & roll and I'll be out all night
Roadrunner

That's right"
What's that on the bumper?
ENHANCE!
(•_•)
( •_•)>⌐■-■
Oh yeaaaah!
(⌐■_■)