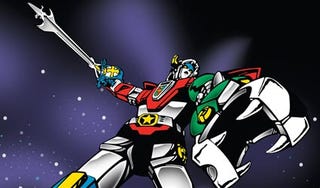 Roflcopter has been quite busy lately, and he wants to share the awesomely mundane things that his life has included lately with you. He also doesn't feel like writing a bunch of small posts about individual topics, so here's a MEGAWESOMEXTRA-long post with all of it. Click it, Voltron commands you!
First and foremost, the LOLvo is getting slightly less shittier by the day! Last Saturday I was cruising around town checking thrift stores for furniture I need and happened to be driving past the one junkyard in town I actually like so I stopped in to see if they had any Volvos around. Turns out they had an '84 DL base model that hadn't been touched by ANYONE yet.
This thing was pretty mint, minus all the undercarriage rust, neglect of the engine, and ghetto homebrew engineering(especially on the wiring front). This picture was after I ripped some of the front fascia off, the car was mint when I found it I tell ya. So to list off what I got:
Both front corner light lenses
Headlight surrounds
Hood hinge
Under dash clips
Speaker mounting hardware
Door ajar switches(to make the interior light work properly)
Interior dome light
Along the way of pulling all of that stuff I found that someone had wired in aftermarket subwoofers at some point and the power running from the battery to the trunk was, I kid you not, a hacked up household extension cord. And I guess they felt the need to add some reflectivity to the passenger side corner light housing using, you guessed it, tin foil.
While it doesn't sound like I got too much off of the car, I'd say that fixing all of those little annoying things was well worth the $21.46 I paid. But the real cool thing was the wheels on this beast, they were the dressed up steelies that got put on some pre-85 240s that I love! Long story short I couldn't get them that day because of stupid junkyard happenings but all 4 wheels, hub caps, and center caps were present, and while they could use a bit of refinishing they are in pretty good shape. Hopefully I can pick them up in the morning and get to work sanding them down for a repaint(if no one grabbed them out from under me already). Said wheels:
Next up, on a completely car unrelated note, I've gotten back into skating lately. I used to be an avid longboarder, downhill racing, sliding stuff, all the cool stuff you see in the videos. I was even sponsored back in the day. I'm not very good at park/street skating but it's still fun to do and I'm definitely enjoying getting back into all the different kinds of skating and I honestly didn't realize how much I missed doing it. The ironic thing is that I got out of skating when time became scarce when we bought the Lemons car and started getting hardcore into motorsports stuff. But Saturday night consisted of a really fun after-hours sesh with some buddies at a local skate shop.
I do have a way to relate the skating back to cars though...
Most of my skate stuff besides the two boards I ride often were left at my parents house for the last few years because I never needed it, so I made a trip home to grab the rest. While I was digging around for my skate gear I happened upon a few things I forgot I even owned. They are a CLK GTR and BMW Z8 diecast. I can't even remember the last time I saw these things, it had to have been 10 years, at least. The Z8 is in rough shape and missing a wheels but the CLK is almost perfect(it even still has the hood badge).
I wonder if you could actually get a plaid interior in one of these...