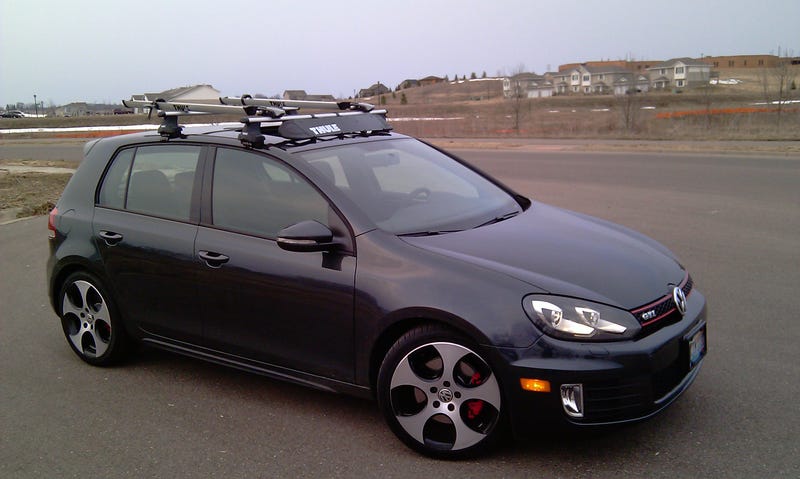 So I have a mk6 golf and am looking to add a roof rack for my recent paddle board purchase (along with the kayak I already have and snowboards in the winter). So I'm wondering if any of you have any experience?
Will probably get the J racks (2 sets) as well for the kayak and paddle board (maybe another if one comes up cheap on craigslist), and eventually one of the cargo containers for hockey/snowboarding stuff. So I have a few questions for everyone:
How much should I be looking to spend for the rack system itself?
How easy is it to install myself? I have very little experience doing any modifications to my car other than putting in a new head unit. Speaking of which I have another question related to that that I'll put at the end.
Does a wind deflector do anything? I do like the look on the golf with it much better than without it.
Anyone have a recommendation for the brand? Thule? Yakima?
With J racks, could I potentially fit 1 kayak and two paddle boards on my golf? Would one set of J racks and then stacking the paddle boards flat make more sense?
Bonus: How hard is it to wire the transmission into the head unit so it knows when I'm in park or reverse? How much effort is it to put in a backup cam? all on the same mk 6 golf 2 door 6sp auto.
As always thank you to everyone who has even a little advice