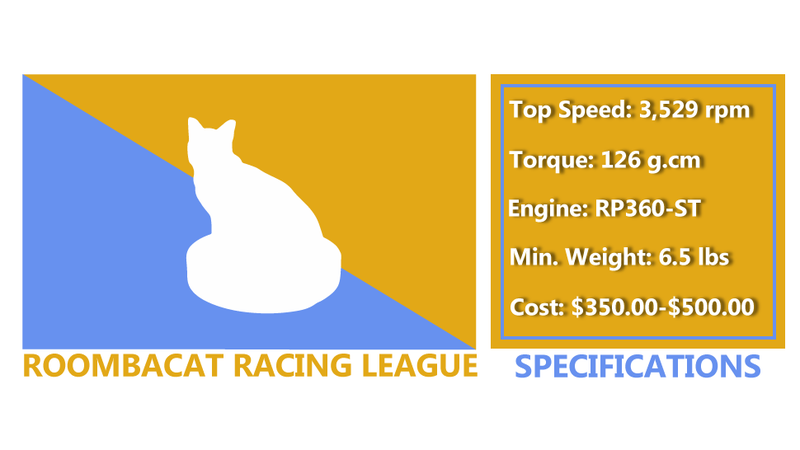 UPDATE: FIA approves Roombacat Racing. First season set to kickoff in 2014.
Earlier today Jason Torchinsky shared a great infograph of various racing cars, their speed, power and costs.
One important *vehicle was missing from that image - The Roombacat!
* The Roombacat Racing League is currently pending FIA approval.