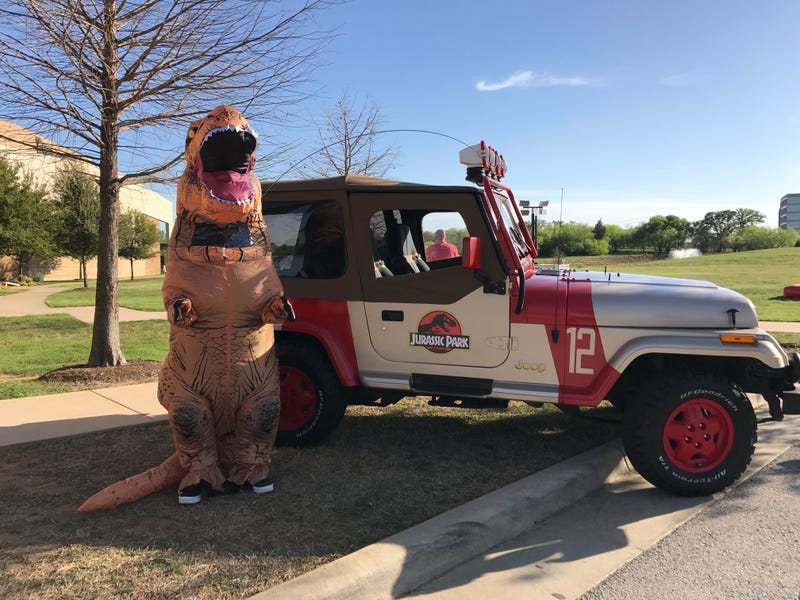 Well, I should say "Rough Week followed by an even rougher week"
So, since getting the Jeep 90% finished, I haven't actually gotten to enjoy it. I was able to take it to one event that was met with such good reception, but otherwise it's been in and out of the shop with no real solutions. It started throwing up a code for the MAP sensor. So i replaced it. Ran for about a week and then crapped out again. Finally I gave up trying to figure it out myself and had a co-worker who's a Master electrician, plumber, and A/C repair man who's also spent 20 years working on Jeeps come look at it. Turns out my ECU is bad causing the MAP sensor to have a bad connection, and therefore making my jeep run like a potato. So I called Oreilly's and ordered a replacement after they told me they had some in stock (right...) Got a call 2 days later from them informing me that they actually don't have the part. My favorite part was them charging me around 200 for a part they didn't even have. So I got my refund, and took the old unit to a ECU repair shop. On top of all this, my company announced layoffs that will definitely affect my department starting this upcoming week.
Not only am I stressing out about my own job, but my many friends I have in our department. I haven't been able to sleep all week and have just been on a rollercoaster of anxiety. The worst part is our dept. heads got the list of people this past Thursday but we can't know the names until Tuesday.

One of My co-workers and I went to see Trace Beaulieu and Frank Coniff who were "The Mads" from the original Mystery Science Theater 3000, Riff liveon a truly awful movie last night. So between that and few beers, we were able to get our minds off of the coming storm that is this week. I just know this week is gonna suck regardless of whether I get laid off or not.
Just need some truly incredible GIFs to cheer me up