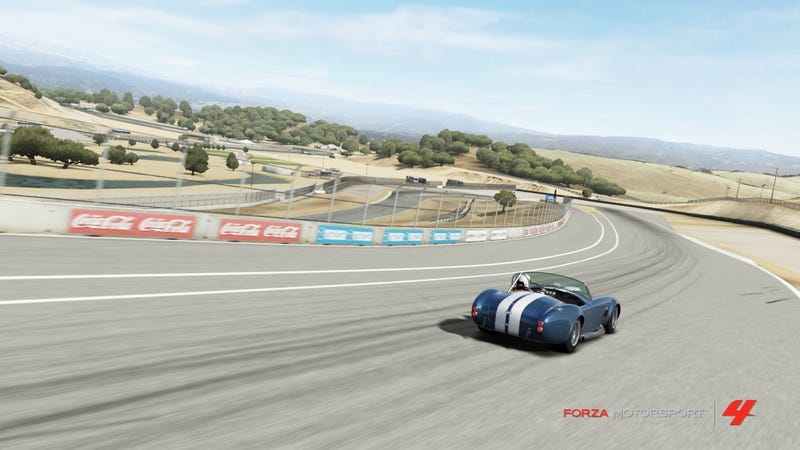 The first leg of our trip around the world begins in sunny Monterey, California at the Mazda Raceway Laguna Seca. First built in 1957, Laguna Seca is a track that has seen many forms of racing ranging from Trans-Am, US Motorcycle Grand Prix, ALMS, CART, and others. Its series of turns and straights have tested the skill of many a racer, and it is partucularly renown for its Turn8/8A areas, known as The Corkscrew.
Though it is different from the configuation it had when the raceway was first built, this track should nonetheless prove challenging for 50s-era roadsters.

---
*REMINDER* The race begins at 3:30 PM CST, and the lobby opens up half an hour before that. Be sure to arrive early just in case of connection issues!
If you haven't already set up your car or signed up, it's too late for you to join in for this race, but you can join in on the next one when you're ready.

If you haven't been added to the club yet, contact SVTyler(XBL: mackleroy45) or Corey CC97 (XBL: Corey CC97) so you can get added and be ensured to get the race invite!

---
The lap time to meet for this week's race is 1:41.200. Please take plenty of time to familiarize yourself with the track and to tune your car.
If you're new and need info on this racing series, please read the info thread. There's plenty of time to join in, and if you're new, message SVTyler on here on Oppo (mackleroy45 on XBL) to get added to the club.