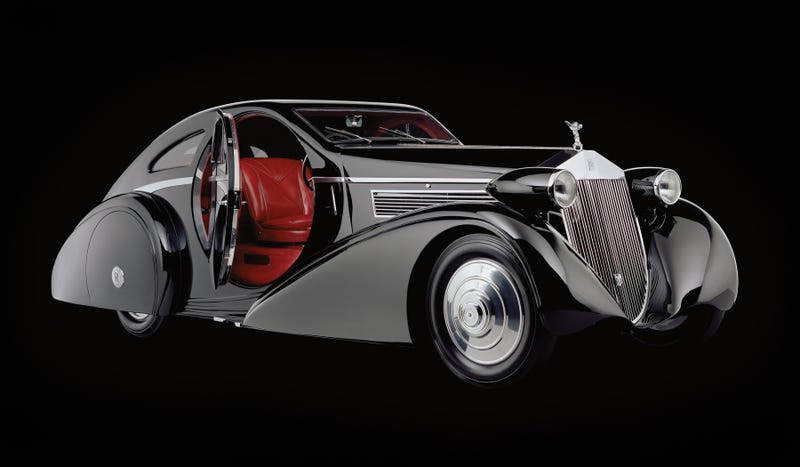 The 1925 Rolls Royce Phantom I is everything right, good and true about the Classic Era of car design.
Round, suicidal doors, custom fit luggage, personal sunroofs (almost a t-top), headlights in their own cans, tiny slits for windows, a dorsal fin of sorts, and it's even a fastback!
You may be thinking "all this sucker needs is a single exhaust pipe split four ways." Look again, you may have missed it because your eyes, brain or both couldn't process what was happening here.
Of course the exterior of the car is gorgeous, but what criminally-insane evil sorcerer DOESN'T drive one of these puppies. What you don't see as often is A) evil sorcerers are emotionally complex products of their environment deserving more pity than scorn and B) the interior of these cars in perfect condition:
I rarely resent the ultra wealthy or sorcerers, except when I see interiors like that.
How about it? Round doors anyone?