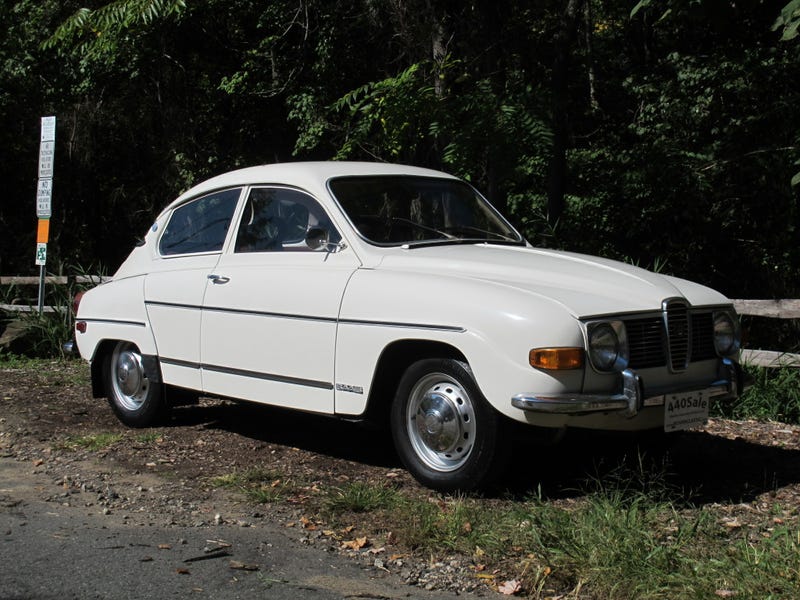 Though today's NPOCP is taken right from the web pages of the Rover Classics dealership in Staten Island, New York, the rest of the inventory itself seems to be a jalop's dream.
Even though it is ostensibly a Range Rover dealership, it seems the only criteria to end up on their lot is "interesting." Featured on their website is this lovely 1971 Saab 96 V4, with only 11,904 miles on the clock! Too bad it's already been sold to someone in the Golfing State of Connecticut.
Also featured on the site is a 1995 Alfa Romeo 164 LS (one of the last sold in the United States!), a 1985 Volvo 740 diesel wagon, a 1986 Subaru GL, tastefully lifted Jeep Cherokees, a 1991 Porsche 911 Targa 2... the list goes on and on. Head over to the site of Rover Classics, and try not to lust too hard.