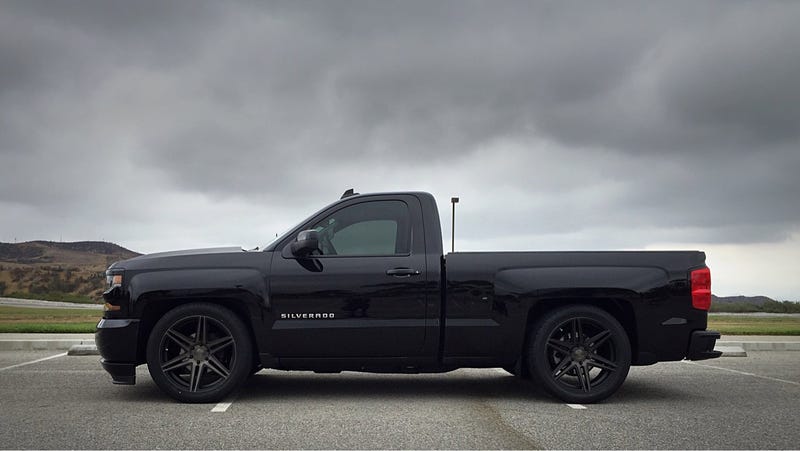 Finished writing the third installment of Really, That's Your Vehicle Lineup? just a few minutes ago (This edition is FCA) and have spent the last little bit doing some digging into the mods I'm hoping to do to the Sierra in the next few months. More inside! (HA! now you have to click on it)
So the truck above shows about the height I'm going to go for. I'm going to go a bit thicker on the rubber and with some white lettering though. Plus ya know mines white and a long bed. Minor details.
Currently rocking the base model chromeish bumpers and such so I'll be looking for some wrecked sport models to pull the painted bumpers and grille/headlights off.
2015 GMC though so maybe these headlights actually
Anyways, here's a cool truck to end it.