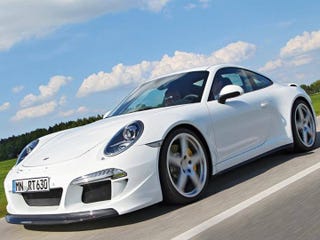 I really love Rufs, they always look so sleek. The RT35, based on the 991, is no exception. In comparison the Porsche Turbo looks both doll and to aggressive.
Oh, and of course they are still offering crazy reliable power. 630hp, RWD or AWD, 6 speed manual or 7 speed double clutch.
Time to get my academic career going, otherwise I will never take place in the driving seat!