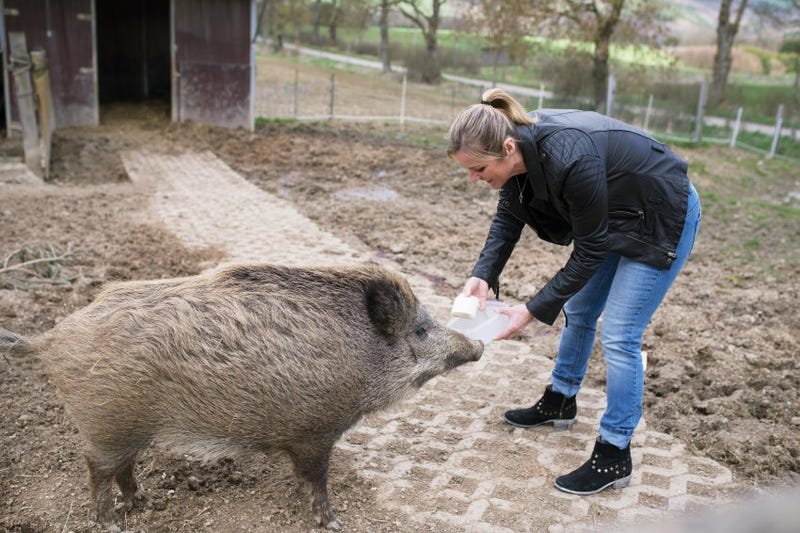 German news mazine "Der Spiegel" ran an article on Sabine Schmitz today. Not much that was actually new. How she grew up next to the Ring, rode parts of it every morning on her way to school on her road bike, how her parents run a hotel next to the Ring and once almost kicked out Senna because their restaurant was at full capacity.
A neat part was the interview with the Schmitz ladies (mother Ursula pictured, sister Susanne, and Sabine) in which the mother complained that when the girls were younger, her car would sometimes drive weird. Well, turns out the girls put her BMW on slicks to do hot laps, then went partying but had to help out in the hotel in the morning. No time to put street tires back on.
She also runs a bar which is especially popular with British tourists. She also has a feral pig called Berta, some hens which all go by the name of Henriette, and a rooster called Adolf (don't ask me why, no reason given).
She also said that her contract with Top Gear allows her to talk trash about a car if she happens to dislike it, which was very important to her. She also called Evans "focussed". "You can discuss everything with him in a reasonable manner". Seems like it's just the cars she is allowed to talk freely about.
Oh, and her daily driver is some big orange pick up. They didn't mention make or model.
Link in German: http://www.spiegel.de/auto/aktuell/s…