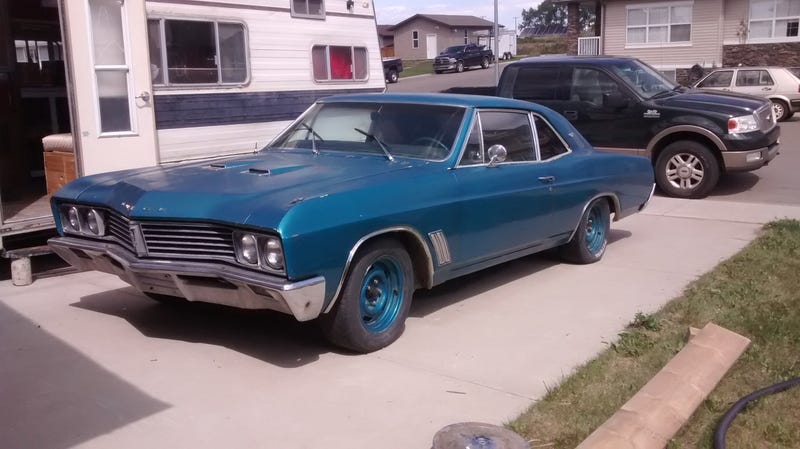 Basically, the seller said it was a '67 GS, but it was actually a '67 V6 SPECIAL with a V8 swapped in, which meant it had the wrong engine, grill, and just about everything else. I knew something was up when I noticed that the car had posts, instead of being a pillarless coupe.

The exhaust manifold was all cracked, and the engine had a knock
Passenger fender fit like crap, this thing obviously has problems

The trunk pan and floor pans also had lots of small rust holes, which I know from experience is always a bad sign
Poor thing, unfortunately I didn't buy it, it would have been a cool project if it was just a little bit better, or if it was cheaper than the asking price of $3500.
Tune in next time for more classic car shenanigans!