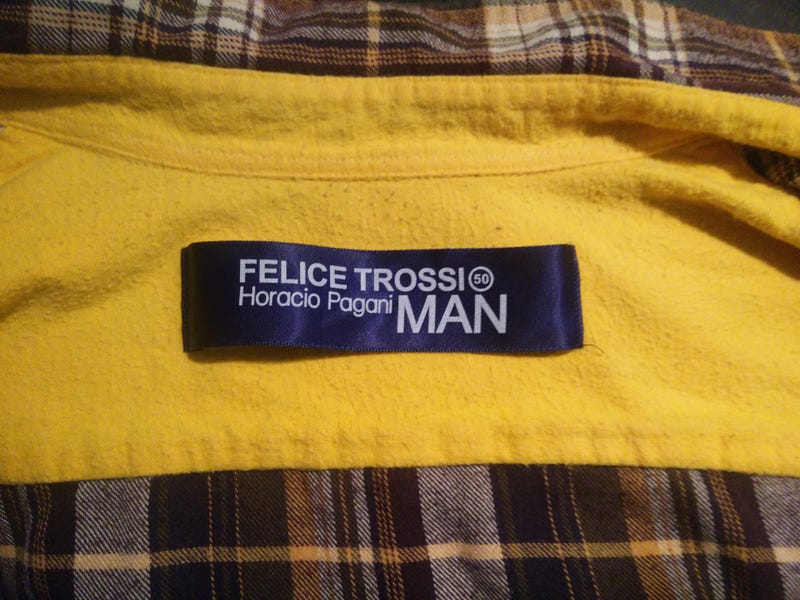 I was thrift shop shopping and found a weird shirt.
Also, first post!
---
Does anyone know anything about this? I can't find anything online and I don't see why anyone would add these tags themselves. I'm just confused.
Might this be a sort of golden ticket to the Pagani factory? Perhaps redeemable for one (1) Zonda Cinque?
Bidding starts at $2 million.