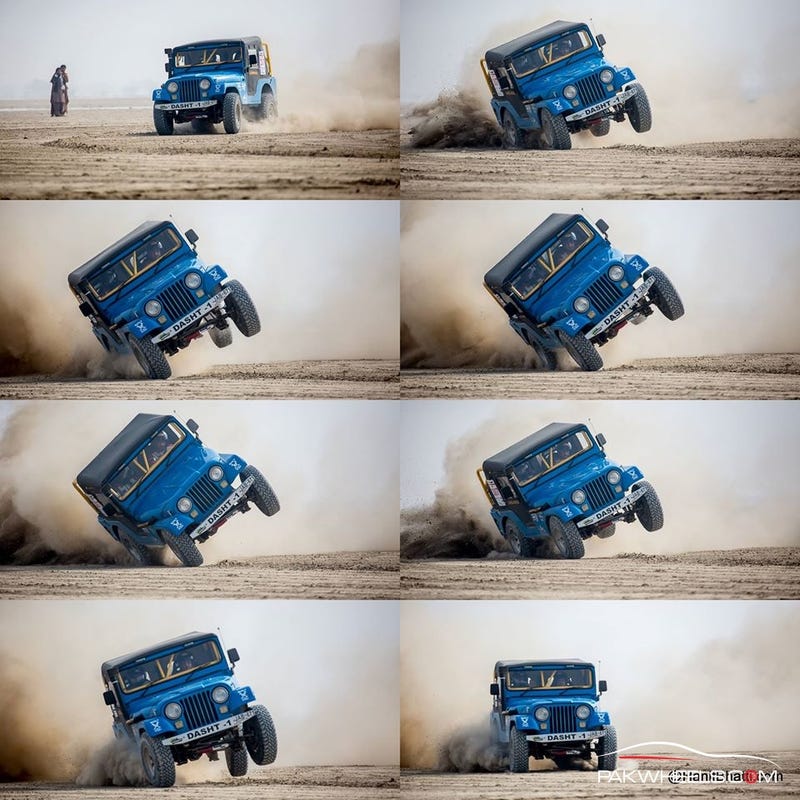 I enjoyed photography, the thought of saving how you're seeing the world in your head, to share with everyone else later on is an immersive experience but! You miss out on enjoying the view, the serenity for yourself and you're just wondering about how to best capture the scene in your lens, as you're seeing it in front of you. And thus, I haven't taken a camera along myself since the past few trips.
It's a race against reality. Capturing star trails, the milky way may not allow you to just lay down under the blanket of stars as you continuously get up and check whether you have the focus right, the right ISO, the right exposure, etc, and its never one picture which comes out accurate. You take at least a dozen of the same frame. And thus, I am not a photographer. I was just trying to save that moment, which was in my head.
Same case is for auto sports.
For some action or exciting shots, you really need to exercise patience, be on guard with your camera like a spec ops. soldier is ready to burst few shots on to the way he heard the shots fired at him, all in just a fraction of seconds. Such reflexes and attention means that you can't really enjoy on all that's happening in front of you.
Even the auto shows, where some times, we waited for as long as 15 minutes just to get an all clear for a particular angle shot of a car.
So I put up a small bonfire at the Jhal Magsi Rally at night, as the pigmentation of my eyes was already disturbed due to cars coming in from recce every now and then, cozied up in the chair, under the blanket of stars and said fuck it! Let's enjoy the hoonage that will be at display on the track.
There were quite a lot of people around when this happened. But only Hanif Bhatti had the reflexes to capture all of it as he was on guard with his camera, while some only got to take few of the shots. What about me? Well, I got to talk to driver, and the co-driver and fully understand what thoughts came to their mind, and how did they process it.
Saeed's 4×4, which is a Willys M38 1955 with a 3400cc 5VZ engine with Rancho shocks on leaf set up and no springs, all prepared to be brought in for some pure hooning action in the diverse terrain of Jhal Magsi rally circuit.
The terrain features almost everything; from sand, gravel, dirt, water fording, mud, etc etc and thus, makes up for a challenging and exciting terrain for drivers. But such a terrain also requires high confidence amongst the partners when you're just amateurs, out there for the love of motorsports.
Both the driver and co-driver were childhood friends so they have been driving together for a long, which means that there is no useless shouting when the driver, Saeed, goes in a sharp at 100 KM/H.
Though, Zulqarnain, the co-driver did insist Saeed to go with the right speed as to not loose time, but Saeed was a thrill-seeker and both were motivated to finish the rally rather win it. And when they went in to a sharp corner at 100 KM/H, the car flipped on two wheels as there was gravel, and the suspension wasn't set up for such terrain but when the two wheels were leaning on the left side, Saeed steered to the left to keep the car from flipping over. and just as the car touched base again, Saeed shifted down from 3rd to 2nd and floored it again, the car got its traction back.
Though crashes isn't what the spectators seek rather displays of amazing corrective measure and driving, and the duo gave us that since they have had such experiences before and knew how to control it.
And, I had left the camera behind but the fact is, most of the people saw the scene with the tiny viewfinder of their cameras while the rest of us, saw it all with our own eyes and we could see every movement of the suspension, the steering and the men who made the save.
The complete timeline: