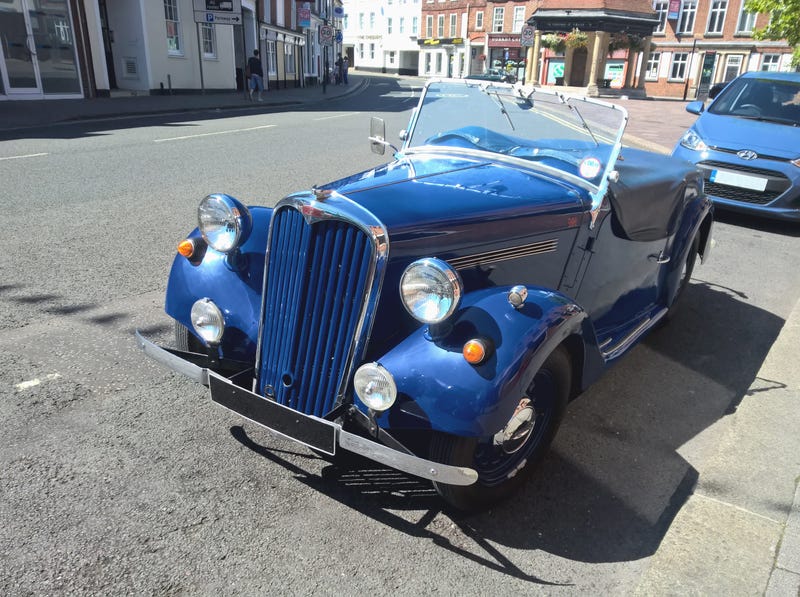 I believe it is a Singer Nine Roadster, couldn't find the owner anywhere around to verify.
Apologies for the picture quality, I only had my potato on me.
On an unrelated note, I have just signed up for a six week introduction to welding course. I'm really rather excited about learning a new skill, and putting it to practical use when I buy some sort of lightly rusted motor vehicle to work on.