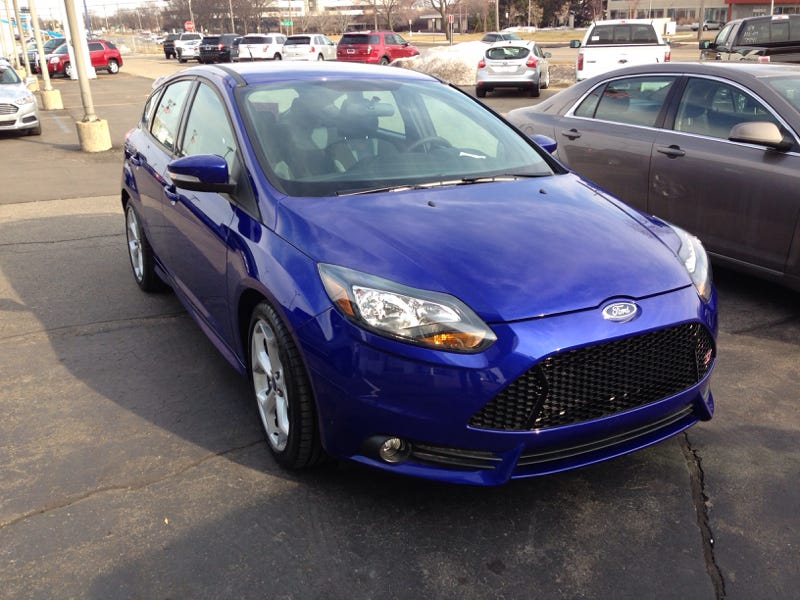 She's finally mine hahaha!
I picked her up at Dean Sellers Ford yesterday evening(hence the sunny pictures because it rained soon after...) I spent 6 hours last night learning how she drives, what to do, and not to do, to do later!
The best part is, I've successfully tamed the manual in my short time driving her! It's not that hard! It's a hoot and pleasure to drive and she rides the rough roads and bumps much more comfortably than my Astra! I'm also quite glad I got the ST1 package rather than the ST2 or 3 with Recaros; the cloth seats have enough bolstering for daily driving and commuting, and can do pretty decent around corners. But for something like Auto-X, you'll need the Recaros as those cloth seats can only go so far in holding you in. Also, I didn't need myford touch and actually prefer the Nokia-style dash; I guess I just love complexity. She's definitely a keeper!
There will be mods, and a review in the future!
As per my Porsche love and new-found love of the ST, here are two pics!
The 964 is beautiful no matter what the haters say!(I will be addressing that in a future post)
And a Focus ST!