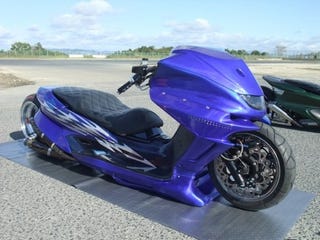 So yesterday's HELP HELP HELP was for my manager who is looking for a new car.
The finalist are :
CTS-V
Lexus ISF
Audi A7
Loaded Audi S4
SRT-300C
I'll keep yall posted as to what he goes with.. Obviously if I was him I'd buy a lot of Datsuns one RB Swapped one 2J Swapped and then a second gen RX7 Turbo #becauserotary.
Now that brings me to today HELP HELP HELP . We recently moved to a huge office in Cedar Park just north of Austin. The office is so much bigger than our previous office it feels like I'm wasting time in my walk to and from the bathroom or a co workers office.
So I'll say what all broke people who want a motorcycle say .. " I'm looking into scooters"
guidelines :
Must be electric or push powered. (obviously a go ped doesn't work inside the office)
Must be UNDER 200 DOLLARS !
Ok that is all 123 Go !