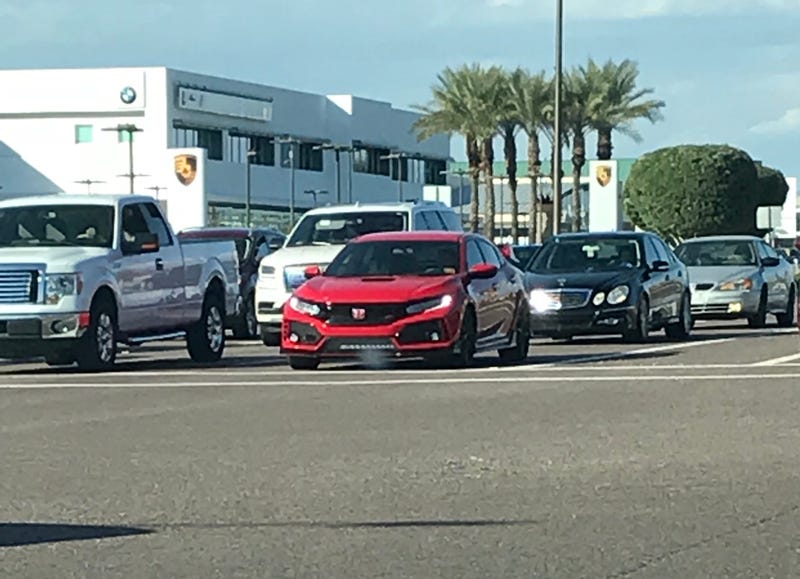 Would it be too bold as to say that Scottsdale is one of the best cities in the country when it comes to car culture?

Pictured:
Type R: I always thought the body kit was too extravagant but in rallye red the lines seem to soften, I thought it looked good.
M6: the gran coupe was indeed gran, but sure isn't a coupe, this much has been discussed. it looks good but my god is it long.
Not Pictured (wasn't quick enough with the camera):
convertible 458 spider: not my favorite ferrari if I had a choice, even though I never will
some poor sap standing next to his giulia quadrifoglio in the middle of an intersection: I guess stereotypes are stereotypes for a reason.