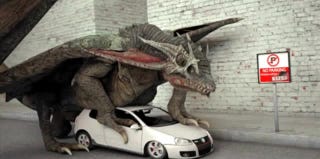 None of my clients are answering their phones, there's virtually no one else in my office right now, I'm about to go on a road trip to Austin with buddies in two hours, I'm turning 40 this weekend, and it's GORGEOUS outside.
Time to GTFO of work.
OH, and the barber butchered my glorious beard by trimming it too short. It'll be back to normal-ish in a week, so no biggie.
Here's a car from the year I was born. Fuck I'm old.