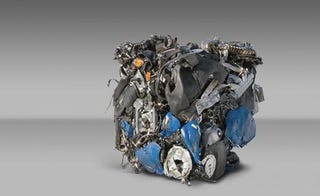 So my Monte has decided to loose its marbles. Wife went shopping and came back to the car to have the blower motor running full tilt (it's 30F so not trying to cool anything), and the car would not start.

I showed up to look at it , and the radio is making random noises, turning itself on and off, and the fuel pump keeps kicking on and off without the key in the ignition.

Tried a jump start to see if we could at least get it home, but no luck, the blower motor seems to draw as fast as it can charge. I also pulled the blower fuse from the door/dash fuse box and it continued to run.

Anyone have any idea what is going on? It almost seems like the PCM has gone haywire.