(Some Adult Language and a Funny Ending Ahead)
PART 2 (such is life):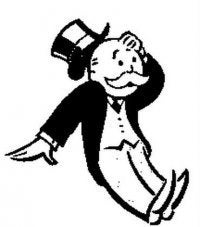 So now knowing my fate, I decide to go on with my day as best as possible.
"Hey, I have shorts that I need to exchange at the mall"
So I put my shirt back on (more on that in a moment), hope in the car, and off to the mall I go.
Just as I'm about to turn into the mall property, I get my first taste of stressed out, road raging bullshit that we all unfortunately witness on holiday weekends – let the video explain it:
So that happened. And if you're wondering why I'm not loosing my shit over this now is because I've had time to calm down. Besides if we happen to cross paths this weekend, I will just go about my business ignoring him. …and hope for his sake he doesn't put his hands on me.
Anyway, business at the mall is complete and I'm headed home. Unfortunately, I was treated to more road raging. Luckily, it wasn't directed at me as you'll see in this video:
[Note to readers: If you have suggests on reasonably priced dash cams, please list them below…I have time on my hand to research them, aha!]
I do wish I got it on camera, but those folks embarrassed themselves enough. And the weekend is just starting!
Moments later, I'm finally safe at home again. I walk in. Greet the cats and walk upstairs to change clothes – t-shirt and gym shorts time! I reach to unbutton my shirt and the button seems to be caught in the material.
I try again. No luck. So I look down to see what's up. I'm greeted with a surprise:
MY SHIRT IS ON INSIDE OUT!!!
I LEFT THE HOUSE,
DROVE TO THE MALL,
SHOPPED IN THE MALL,
DROVE HOME FROM THE MALL,
ALL WITH MY SHIRT INSIDE OUT,
AND. I. DIDN'T. EVEN. NOTICE.
Finally I achieved a proper, cathartic laugh. Lasted a good minute, too!
I needed it.
So to all you Opponauts and Jalops, ENJOY THE 4TH AND BE SAFE OUT THERE!
*now to have a beer