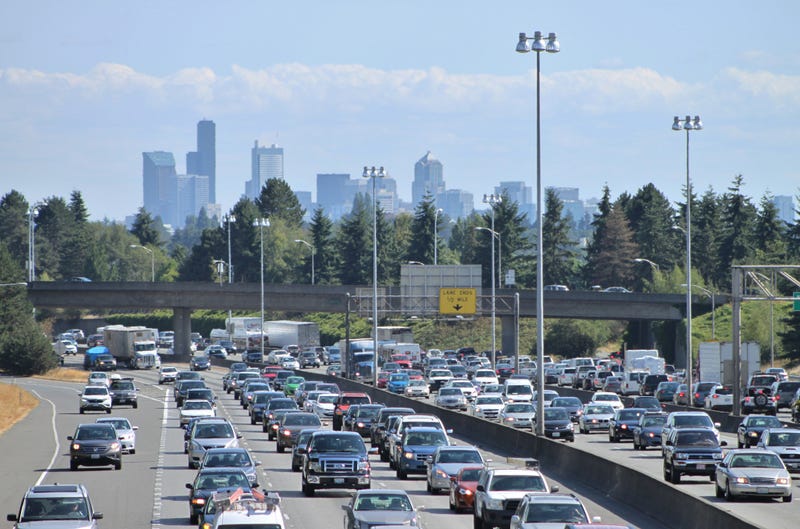 Are collectively probably the most well behaved drivers I've ever seen, almost to a fault.

They even follow the damn speed limit on the highway! Like pretty much everyone drives exactly the speed limit on the highway there. Most everyone I saw signaled, didn't cross no crossing lines and actually pulled over for emergency vehicles. It was weird.
I actually started to get annoyed that people didn't drive more aggresively. I've driven in many states (crossed the country multiple times), and lived in two areas with some of the most aggressive drivers out there (Phoenix-Metro area and Chicagoland), and Seattle was easily the most tame group or drivers I've ever seen. No real notion as to why this is though.
Side note: Thank you to all of the Seattle Oppos who chimed in on my post askin for dinner date suggestions. We ended up going to Ray's Boathouse, and couldn't have been happier. The service was phenomenal.
The view was simply stunning
And the food... omg, the food! Definitely the best crab legs I've ever had. Fantastic oysters too, which I'd expected.
Thanks again, Oppo! You rock!